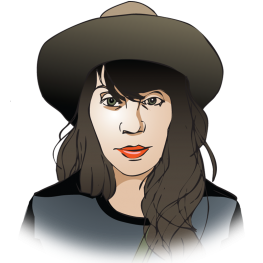 Interactive Producer
Melissa James is an experienced multi-media and interactive producer with a strong history in branding and marketing. She has over a decade of experience in a wide range of media companies, including Hello Cool World where she was part of our award-winning health promotion transmedia project – LACE Campaign – developed for BC Cancer Agency.
 
She acquired skills in many facets of film & TV production, as well as communications, marketing & publicity. In addition to the HCW team, she currently works as an interactive producer and associate producer at Flying Cloud productions whose recent release, Human Harvest, won a 2014 Peabody Award. She directed and produced the award-winning feature documentary No Fun City in 2010.
 
She holds a Technical Diploma (with honours) in Broadcast Television  from BCIT and a Video Production certificate from Concordia University, Montreal. She has also studied web design and writing for web and multimedia at UBC.